Highlighted community - Python Developers LinkedIn Group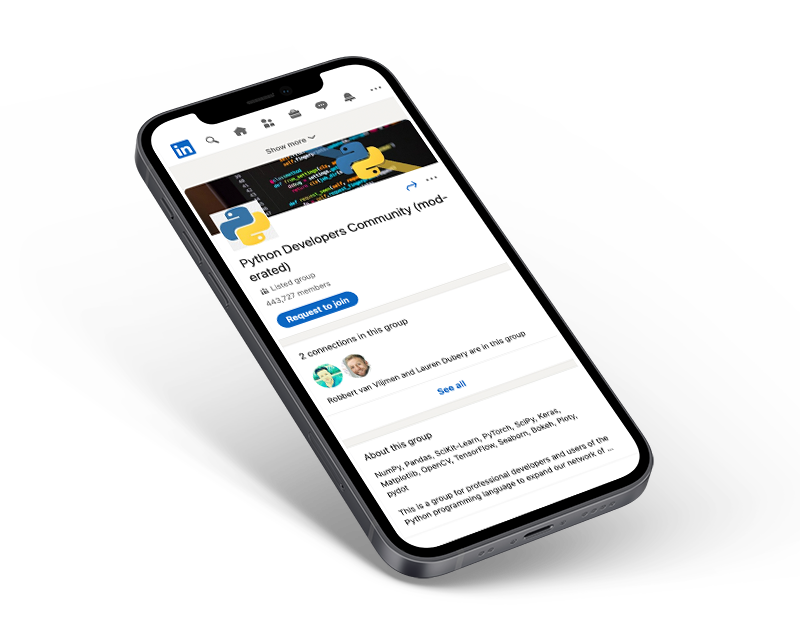 Join  
850.000
+ fellow
Python engineers

Join group
What we like to talk about...
Sign up benefits
Updates on new events, challenges & jobs (by mail, max. once a month)
Create a high-level profile with graphs & charts to visualize your skills
Free online assessments. Receive recommendations based on your skill level
Apply for job openings without resume/ cover letter (when applicable)
Discounts on tickets for events, workshops and training courses
More perks and privileges to come...

Signup for our free membership today